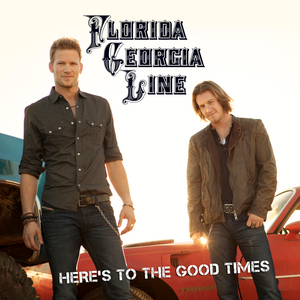 FLORIDA GEORGIA LINE RELEASES DELUXE EDITION OF US PLATINUM DEBUT HERE'S TO THE GOOD TIMES…THIS IS HOW WE ROLL AMA WINNERS SINGLE OF THE YEAR "CRUISE"
Fresh off their American Music Award win for Single of the Year, Florida Georgia Line will release HERE'S TO THE GOOD TIMES…THIS IS HOW WE ROLL, a deluxe edition of their Republic Nashville US Platinum-certified debut, today (11/29).
ABOUT FLORIDA GEORGIA LINE: Florida Georgia Line has skyrocketed since releasing consecutive, multi-week #1 smashes in the US and Canada with the GOLD-certified "Round Here," PLATINUM-certified "Get Your Shine On" and 6X PLATINUM "Cruise." Breaking the record for longest #1 on Billboard's Hot Country Songs Chart, "Cruise" has sold over 6.1 million downloads in the US alone and is the second best-selling Country single ever, according to SoundScan. FGL is the only artist in history to join Brooks & Dunn in having their first three singles hit #1 for multiple weeks each and their latest Top 10-and-rising single, "Stay," is poised to follow in the same success. Amassing international appeal, the duo recently crossed a new career threshold -- tallying more than 10 million tracks sold worldwide from their Republic Nashville debut album.