The Prairie Oysters have finally released their new album titled, "THREE".
This is the third album the boys have released in their 8 year stint.
The guys have penned 8 new original songs and will coincide the release with their Tamworth dates for 2014.
Expect more news regarding the Melbourne CD launch soon.
The Tamworth dates are below, and it looks like quite a busy schedule.
We are looking forward to catching up with the many friends we have made in Tamworth.
And 2014 is shaping up to be another busy year for the boys.
Facebook Page: https://www.facebook.com/oystersfanpage?fref=ts
The Prairie Oysters Web Site:http://www.theprairieoysters.com.au/Site/Main.html
Jayne Denham's latest single 'Beyond These City Lights' features special guest Shannon Noll. Shannon was recently featured on 'Australian Story' by the ABC.
"We caught up at a festival last year and he asked how my music was going? I told him I was madly writing for a new album. He paused…. and then said he had a song I might like. He grabbed his phone to play me the song and explained that he wrote it for the people in the country and I might be the right artist to record it. As soon as the pre chorus came in I had goose bumps. I instantly loved the song and wanted to record it for this album." says Jayne Denham.
"He [Shannon Noll] told me why he wrote the song... he realised as much as he loves the city and is always grateful for his opportunities, he missed the country. All he wanted to do was go back home to the land."
"For me singing this duet with Shannon is a dream come true and it's an honour to have this song on my album."
'Beyond These City Lights' is the third single from Jayne Denham's new album Renegade which is in stores and online now.
It follows 'Addicted To The Diesel' which went all the way to #1 on the CMR Country Tracks Chart and 'Shelter' which was both a Top #10 Country Single & Music Video.
[video]http://youtu.be/ELKAKNCCgeo[/video]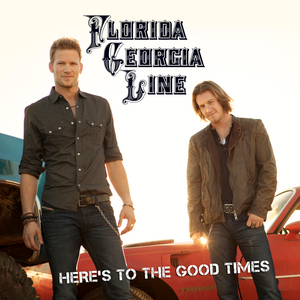 FLORIDA GEORGIA LINE RELEASES DELUXE EDITION OF US PLATINUM DEBUT HERE'S TO THE GOOD TIMES…THIS IS HOW WE ROLL AMA WINNERS SINGLE OF THE YEAR "CRUISE"
Fresh off their American Music Award win for Single of the Year, Florida Georgia Line will release HERE'S TO THE GOOD TIMES…THIS IS HOW WE ROLL, a deluxe edition of their Republic Nashville US Platinum-certified debut, today (11/29).
ABOUT FLORIDA GEORGIA LINE: Florida Georgia Line has skyrocketed since releasing consecutive, multi-week #1 smashes in the US and Canada with the GOLD-certified "Round Here," PLATINUM-certified "Get Your Shine On" and 6X PLATINUM "Cruise." Breaking the record for longest #1 on Billboard's Hot Country Songs Chart, "Cruise" has sold over 6.1 million downloads in the US alone and is the second best-selling Country single ever, according to SoundScan. FGL is the only artist in history to join Brooks & Dunn in having their first three singles hit #1 for multiple weeks each and their latest Top 10-and-rising single, "Stay," is poised to follow in the same success. Amassing international appeal, the duo recently crossed a new career threshold -- tallying more than 10 million tracks sold worldwide from their Republic Nashville debut album.
The inaugural Peninsula Music Festival will take place on Sunday January 12th at the beautiful Morning Star Estate in Mt Eliza, just an hour from Melbourne.
A major project of the Lions Club of Mt Eliza, organised by a sub-committee of volunteers the proceeds raised by the event will benefit Peninsula Health.
The festival will kick off at 10am (with gates at 9am) and wind up just after 5pm. The musical line-up includes:
Ross Wilson and The Peaceniks

Raw Brit

Lachlan Bryan and The Wildes

Coral Lee and The Silver Scream

The Weeping Willows

Aleyce Simmonds

Little Willy and The Hopeless Romantics

Gary Turner (MC)
Ross Wilson And The Peaceniks
Ross Wilson has been twice inducted into the ARIA Hall Of Fame and has a stellar career of more than 45 years in showbiz. Together with his band they will play hits from throughout his career and from their latest album "I Come In Peace".
Raw Brit
Raw Brit brings together the talents of vocalist Mick Pealing (Stars, Spaniards) guitarist Bob Spencer (The Angels, Skyhooks), drummer Peter Maslen (Boom Crash Opera) and bassist Jason Vorherr (Little River Band). Specialising in British rock from the 60 and 70s bands such as Free, Bad Company, Led Zeppelin and Cream fill their set-lists.
Lachlan Bryan And The Wildes
Lachlan Bryan along with Mat Duniam (drums), Shaun Ryan (bass) and Andy Wrigglesworth (guitar) aka The Wildes were recently announced as finalists in the 2014 Country Music Awards Of Australia in the Alternative Country Album Of The Year category for their album "Black Coffee". When the album was released in October it hit #4 on the ARIA Australian Country Albums chart and #12 on the ARIA All-Australian Albums chart.
Peninsula Music Festival
Date: Sunday January 12th | Time: 9am
Venue: Morning Star Estate, Mt Eliza, VIC