One of the UK's most cherished entertainers, Charlie Landsborough is about to embark on his final tour of Australia.
After five highly successful visits Down Under, Charlie has amassed a legion of loyal fans, but he's decided it's time to bid a fond farewell to his Aussie mates in a five-week tour around the country.
From May 4 through to June 10, Charlie will cover five Australian states – Queensland, New South Wales, Victoria, South Australia and Tasmania – doing afternoon and evening shows – including a special Mother's Day luncheon and performance at Ulmarra, near Grafton.
A seasoned performer, Charlie came to international attention with his best-selling hit, What Colour is the Wind, his own composition about a little blind boy's take on the world through unseeing eyes.
Any Charlie Landsborough performance can include music that ranges from inspirational to country, ballad to anthem, folk to blues – and all very easy on the ears.
Had he not been such a successful singer and songwriter, Charlie could easily have become a sought-after stand-up comedian – as he has a natural gift for making people laugh.
Charlie's musical amigos for his farewell lap of the country include some of Australia's finest players – The Charlie Landsborough Band – featuring Vaughan Jones on keyboard; Kelvin Nolan on lead guitar and Dallas Southam on pedal steel/dobro.
He will also be accompanied on the road by his good friend and tour promoter, Terry Gordon OAM, who will open the show each day/night.
Tour Dates
8.30pm Friday May 4 Twin Towns Services Club, Tweed Heads (07) 5536 2277
2pm Saturday May 5 Empire Theatre, Toowoomba 1300 655 299
4pm Sunday May 6 Caloundra RSL Club, Caloundra (07) 5438 5800
2pm Tuesday May 8 Brolga Theatre, Maryborough (07) 4122 6015
2pm Thursday May 10 St Mary's Hall, Rockhampton (07) 4927 7282
8pm Friday May 11 Brothers Sports Club, Bundaberg 0402 834 443
Noon Sunday May 13 Ulmarra, via Grafton 0432 741 947
8pm Tuesday May 15 Laurieton United Services Club (02) 6559 9110
8pm Wednesday May 16 West Tamworth League Club (02) 6765 7588
8pm Thursday May 17 Young Services Club (02) 6382 1944
8.30pm Friday May 18 Commercial Club, Albury (02) 6057 2000
8pm Saturday May 19 Kyabram Bocce Club 0400 980 968
2pm Sunday May 20 Victoria Bowling Club, Ballarat 0419 326 709
8pm Wednesday May 23 Sphinx Hotel, North Geelong (03) 5278 2911
8pm Friday May 25 Burnie Civic Centre, Burnie (03) 6430 5850
3pm Saturday May 26 Wrest Point Casino, Hobart (03) 6221 1888
3pm Sunday May 27 Launceston Country Club (03) 6335 5777
8pm Tuesday May 29 City Memorial Bowls Club, Warrnambool (03) 5561 4155
8pm Wednesday May 30 Community Club, Millicent 0418 898 248
8pm Friday June 1 Coomealla Memorial Sporting Club (03) 5027 4505
2pm Sunday June 3 Morwell Club 0408 392 278
2pm Thursday June 7 Batemans Bay Soldiers Club (02) 4472 4117
8pm Friday June 8 Goulburn Workers Club (02) 4821 3355
8pm Saturday June 9 Weston Workers Club (02) 4937 1101
2pm Sunday June 10 Blacktown RSL Club (02) 9622 5222
AMBER LAWRENCE NEW ALBUM '3'

FANTASTIC CHART DEBUT

Multi award-winner Amber Lawrence caps off a hugely successful Tamworth 2012 Festival with a #4 ARIA Country Album Chart debut for her new album, "3". This ARIA chart position is an outstanding achievement and also sees '3' hit #41 on the all genres ARIA Chart – an amazing week one result!

Hot off the heels of a sold out show at the Capitol Theatre during the festival, Amber's profile and fan base are growing prolifically.

The first single from "3" - the Country Music Channel chart smash "Everybody's A Mess" - was a CMC Vid Hit Pick and has fast become a favourite among fans and radio alike.

Fans and critics are declaring '3" her most mature and polished album to date, with critics stating "...Amber delivers beautifully crafted songs with strong vocals andmusicianship" (Sunday Telegraph, 4/5 stars).

The album, produced by Rod McCormack and written by Amber and an impressive list of co-writers including Colin Buchanan, Mike Carr and Sam Hawskley, features collaborations with two unique Australian artists. One of Amber's favourite country artists and Album of the Year winner, Adam Harvey, duets on the beautiful "The Peace I Keep", while former Australian Idol and 'Home & Away' star Axle Whitehead duets on "My Attraction" - a move as unexpected as it is a natural fit.

Catch Amber on tour nationally with Adam Harvey from February 3rd until September 29 – click on this link to see Amber's website for full dates and details:

For Amber Lawrence, "3" times the charm definitely seems apt!

For more information, please visit www.amberlawrence.com.au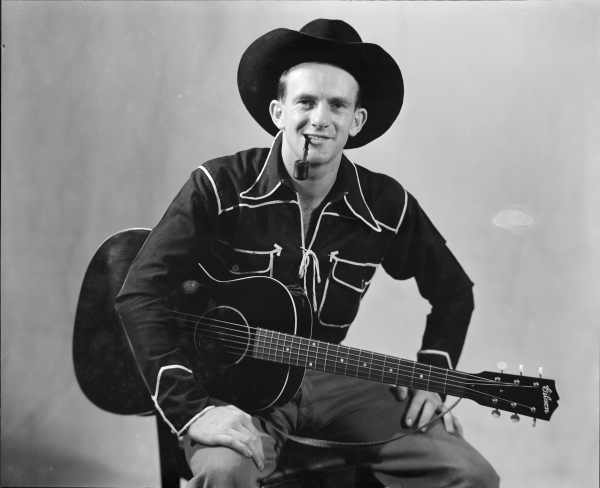 Like its US counterpart, Australian country music started with people from distant lands, wading from ships towards a new and uncharted continent. They came from countries as far away as England, Scotland and Ireland, bringing with them their past which, among other things, included songs, ballads and melodies from the old country and whose lyrics soon changed to reflect their new life. Among their most valued possessions were musical instruments like the fiddle, banjo, harmonica and concertina. These and the songs helped them cope with the harsh life in their new surroundings.

In the mid 80's, free settlers moved in and expanded into the interior of the new country, clearing land for homes and farms and building fences for livestock. It was then that, to establish their identity, they called themselves Australians.

A gold rush ensued that brought people from all over the world. They listened to the songs about the country and its unique life: of the swagman and the drover, of devastating droughts and floods, of the bush and the loneliness. At the turn of the century, Australia took on a federal form of government, and played an active role alongside Allied forces in World War I. All the events and achievements and setbacks along the way were commemorated in music and song. The development of Australian country music, in a way, served as milestones in the annals of the country itself.

The radio and phonograph were the first major factors in the development of the future of Australian music. By 1929, these had become commonplace in most Australian homes. Meanwhile, across the ocean, in the United States, country music was becoming a powerful force. Hillbilly songs from the likes of the Carter Family and Jimmie Rodgers started to become part of daily Australian life, thanks to the radio and phonograph. Before long, Australians were singing and tapping to the beat of this new music.

It took a New Zealander to give Australian country music a shot in the arm. Robert Lane, singing under the name Tex Morton, outsold all the American country music stars from his first recording in 1936. Not just a singer but a showman as well, Morton started out by singing American country songs before realizing that his audience was yearning for Australian music and songs. He developed a unique country music that was purely Australian in style and inspired upcoming country stars like Slim Dusty and Buddy Williams. From his home in Dorrigo, Williams followed Morton to Sydney bringing with him the songs he wrote and sang about life in the bush.

Shirley Thoms became the first Australian country girl to do a solo recording which became an instant favorite with listeners all over the country. At around this time, Smoky Dawson, a young singer in Melbourne with his own Hawaiian radio program started adding country music to the show. His career, which lasted for 65 years, made him one of Australia's best loved country musicians.

Australian country music was about to enter into a frenzy of growth, the likes of which the land Down Under had never seen before.

Hope you enjoyed this - I love to write and may add some other articles later :)

Cuchuoi
[SIZE=2]Ballina will witness a first since its settlement in 1840. On the long weekend October 1 – 3, 2011. Ballina will host its first country music festival.[/SIZE]

The event, to be headlined by country music favourite Troy Cassar-Daley will be held at the same time as the Marine Rescue Ballina Boat and Rescue Show, the North Coast Fishing Bonanza and the Ballina Island Paddle Challenge, promising days filled with fun and excitement.

Ballina, located on the most easterly point of the continent, is along the Pacific Highway, on the northern shore of the Richmond River near Cape Byron. About 200 km. or 3 hours drive south of Brisbane, Ballina was settled by Irish timber cutters looking for Red Cedar which was plentiful along the banks of the area's rivers and creeks. The Indigenous Australian name of the place was Bullenah, meaning a "place of many oysters". It sounded to the Irish like Ballina town in County Mayo in Ireland, hence the name they gave it. The lighthouse Richmond River Light was built in 1866 and replaced with its present one in 1880. In the 1860's sugarcane was introduced to the area and became a popular crop. With the timber and the sugarcane farms came a bustling port which serviced ships plying the coast and the produce from the interior of the area. There was a time when Ballina was the third busiest port in New South Wales.

In 1973, the rafts of the Las Balsas expedition, the only multiple raft crossing in modern history, starting from Ecuador headed for Mooloolaba in Queensland, were towed into Ballina after the rafts were blown off course. The rafts had traveled almost twice the distance as the famous Kon-Tiki expeditions of 1947. In the 1970's and 1980's, Ballina held an annual festival celebrating the crossing of the "Southern Cross", the monoplane flown by the Australian pilot Sir Charles Kingsford Smith in the first trans-Atlantic flight from the USA to Australia.

With a population of almost 20,000, Ballina is a favorite destination for water sports and recreational fishing, thanks to the abundant marine wildlife in the river and its tributaries. The inaugural Ballina Coastal Country Music Festival will add another attraction to the town. During the festival, the main street will be closed and Fawcett Park will house the center stage and be the focus of the free community and family entertainment activities. Aside from Troy Cassar-Daley, other country artists who have signified their intention to participate in the festival are Graham Rodger, the Round Mountain Girls, Kathryn Jones, Jabiru and Rey Essery and The Bush Poets. Troy Cassar-Daley will give the only concert with an entrance fee on Friday night at the Ballina RSL Club. Busking competitions will be held on River Street and a schools program is being planned.
After several efforts to start music festivals in Ballina, the organizers are confident that the Ballina Coastal Country Music Festival will prove to be the one to bring in the crowds.

Imagine "The Man in Black" at age five against a background of cotton fields, singing with his family while working with them. Then you might understand the sentiment behind the recent Johnny Cash Festival to raise funds and preserve the childhood home of Johnny Cash in Dyess, Arkansas, USA.

The four-hour long concert featured the Cash siblings Tommy and Joanne, his daughter Roseanne, son John Carter Cash and wife Laura, his ex-son in law Rodney Crowell and granddaughter Chelsea Crowell. Held at the Arkansas State University in Jonesboro, the show also had music stars Kris Kristofferson and George Jones entertaining an audience of 7,000 and paying tribute to one of the most famous names in country music. The proceeds from the concert will go to restoring the Cash childhood home and build a Johnny Cash Childhood Museum in the town.

John R. Cash was born on February 26, 1932 in Little Rock, one of seven children. Although he started writing songs when he was twelve years old, it was not until he was in the US Air Force during the Korean War that he bought his first guitar and taught himself how to play it. After his stint with the Air Force, Cash took a radio announcing course and started playing with a country music trio trying to break into big time music with radio performances and studio auditions.

Cash originally tried to establish himself as a gospel singer but was not successful. Switching to country, his maiden single hit number 14 on the country charts and earned him a spot on the radio and television country show The Louisiana Hayride. The following years saw Cash launching many hit singles and albums leading to his debut at the Grand Ole Opry where he appeared in the costume that earned him the nickname he bore all his life. In spite of this success, Cash could still not get approval to record the gospel album he so badly wanted to make. The rise in his career brought with it an increase in stress which led to a problem with drugs, an addiction he had to fight off and on throughout his life.

The drug problem also led to erratic and at times destructive behavior which took their toll on Cash's career. Converting to fundamentalist Christianity and getting married to his second wife June Carter helped Cash to bounce back with singles and chart-busting albums. He got his own television program, performed for US presidents and embarked on aggressive social involvement, especially for the civil rights of prisoners and Native Americans. In 1980, Johnny Cash became the youngest person to be inducted into the Country Music Hall of Fame.

The following years were a series of ups and downs for Cash combining minor hits with some chart-busters and keeping his popularity alive on the concert tour. His health also started to deteriorate and in September 2003 he died of complications from diabetes at the age of 71.

That the legend of Johnny Cash lives on is best expressed in the title of his song "Ain't No Grave (Can Hold My Body Down)".