WHEN:
Tuesday 28 March 2017 - 07:00pm
WHERE:
The Basement
29 Reiby Pl
Sydney
NSW
WEBSITE:
COST:
$46.60
CONTACT:
TAGS:
---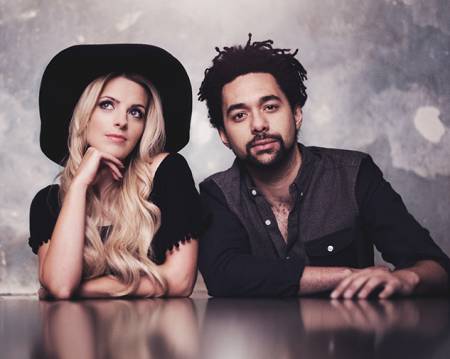 The Shires will be bringing their ground-breaking country style to Sydney and Melbourne this March. Last September, they released their second album My Universe, recorded partly at Soundstage Studios in Nashville and featuring some of Nashville's greatest session players. Combining some of Britain and Nashville's best songwriters, the album quickly became the fastest-selling UK country album in history and is about to become their second gold album in consecutive years.
The album features 'Beats To Your Rhythm' and title track 'My Universe', both singles that pushed the boundaries of country with a pop crossover. They were also awarded their first headline slot at Glastonbury last year. The Shires will be supported on tour by Aleyce Simmonds. Born in Tamworth, New South Wales, Aleyce was awarded the Australian Independent Country Artist of the Year in 2015. She is a six time Golden Guitar Award nominee and has just released a new album More Than Meets The Eye
Guest: Aleyce Simmonds.
---